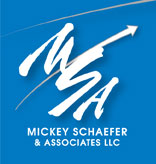 TOURISM
Why Use MSA?
MSA realizes you have a choice of consultants. Mickey Schaefer's unique background provides a fresh perspective to MSA's clients. Here are a few highlights as to what MSA can bring to you:
| | |
| --- | --- |
| | Industry leader with high visibility and respect within the industry. CIC Hall of Leaders Inductee 2006. |
| | Seasoned meeting planner with over 30 years meetings and conventions experience. |
| | Graduate degree (M.A.) with emphasis in marketing; extensive marketing background with knowledge of the importance of a solid marketing mix. |
| | Experience in all aspects of market research, including focus groups and facilitation. |
| | Understanding of CVB and tourism operations and issues, with direct experience as a CVB National Sales Manager and Director on a major CVB Board of Directors. |
| | Extensive knowledge and experience with industry issues and trends. |
| | Thorough knowledge of tourism and the forces shaping this growing and dynamic industry. |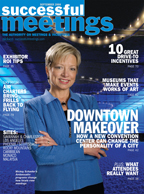 Mickey Schaefer, Mickey Schaefer & Associates. A veteran of the meetings industry for over 30 years, Schaefer has a long list of accomplishments over that period, not least of which was the instrumental role she played in the development of APEX, one of the first industry attempts to standardize practices in the meetings industry. But her inclusion on this list isn't for what she's done in the past — it's for what she's doing right now. Specifically, the Certified Tourism Ambassadorô Program she heads. It is a certification program that trains front-line hospitality employees and volunteers to work together to improve the visitor experience at destinations. To date, over 100 CVBs and DMOs have adopted the program and thousands of hospitality employees have been certified.