MSA EXPERT ASSOCIATES
| | |
| --- | --- |
| | Mickey Schaefer, CAE |
| | |
| | |
| | |
---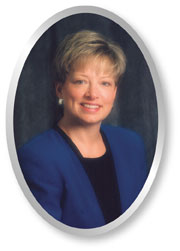 Mickey Schaefer, CAE
President
Mickey Schaefer & Associates LLC
A proven leader and visionary, Mickey Schaefer brings a fresh, innovative perspective to meet the unique needs of each client. Her energy and experience have transformed industry thinking and have helped organizations focus on two critical ingredients of success – an unrelenting focus on key objectives and strategies and an unwavering commitment to return value to stakeholders.
ENERGY • EXPERIENCE • INNOVATION
ABOUT MICKEY SCHAEFER
Mickey Schaefer has been involved with association management and the meetings industry for over 30 years. She began her career with ten years of service as Executive Director of the Missouri Academy of Family Physicians, and then branched into the supplier side of the industry as National Sales Manager for the Convention & Visitors Bureau of Greater Kansas City. She received her designation as a Certified Association Executive (CAE) in 1981 from the American Society of Association Executives (ASAE).
In 1984 she joined the staff of the American Academy of Family Physicians (AAFP -- $75 million budget; 400 staff) serving first as Director of the Membership Division, then Director of the Meetings & Conventions Division. She also served as Exhibit Manager and, later, Convention Manager for the AAFP's Annual Scientific Assembly ($9 million budget; 20,000 attendees; 600,000 g.s.f. exhibit space) before being promoted to Vice President. From 1996 to 2005 she served as Vice President over five AAFP divisions, including Administration, Meetings & Conventions, Membership, and Strategic Planning & Marketing, where she was responsible for 110 staff and a budget of $45 million. While a Vice President at AAFP she directed the organization's market research and strategic planning efforts and was responsible for shifting the Board of Directors toward a strategic governance model.
She completed her Graduate degree with an emphasis in Marketing and Organization Development in 1995 and served in a variety of volunteer and leadership positions while residing in the Greater Kansas City area, including the Big XII Conference, the Kansas City Society of Association Executives, the PCMA Heartland Chapter, and the Board of Directors of the Greater Kansas City Convention & Visitors Bureau.
Schaefer has been named among the 25 Most Influential in the Meetings Industry by Meeting News and Successful Meetings magazines on four occasions, most recently in 2012. She has held numerous influential leadership positions within the meetings industry and association community, including serving on the board of directors for the Healthcare Convention & Exhibitors Association, past Chairman of the Board of the Professional Convention Management Association (PCMA), and Director on the PCMA Education Foundation Board of Directors. She was honored by PCMA in 2003 with the Foundation's Professional Achievement Award.
In 2003 she was selected by her peers to become an ASAE Fellow—a prestigious group of top association leaders within the American Society of Association Executives (ASAE). Most recently, she was selected by the CIC to be inducted in 2006 into the prestigious CIC Hall of Leaders, which honors the industry's outstanding leaders and innovators.
A proven innovator and driver of change, Schaefer championed industry standardization as Chair of the APEX Commission (APEX = Accepted Practices Exchange) of the Convention Industry Council (CIC), a council comprised of the 32 organizations within the meetings, conventions and exhibitions industries. She worked for ten years with major stakeholders throughout the U.S. and Canada to shape the future of the industry through the development of industry process and technology standards, similar to past standardization efforts of the real estate and banking industries.
In 2006, she implemented a ground-breaking nationwide certification program for frontline workers – the Certified Tourism Ambassador™ (CTA™) Program (e.g. John Smith, CTA) -- to build destination 'product' knowledge andshape the destination experience at the front-line. This nationally-recognized certification program has grown to over 8,500 CTAs in 17 states, involving over 100 DMOs. CTANetwork.com
As Schaefer's passions are people and strategy, she has continued to be a champion for the visitor experience and in 2011, finalized extensive industry research to determine the standards and best practices of the Experience Dedicated ® Destination, encompassing extensive analysis of visitor experience dynamics. This work led to the formation in 2012 of The EXPERIENCE Institute® — its purpose is to: "Advance consumer-driven standards that provide a path that enables communities to deliver positive experiences for their citizens and visitors." TheEXPERIENCEInstitute.org
A seasoned, industry professional, Schaefer continues to be dedicated to a strategic vision that will have a profound impact on the meetings industry, tourism, and associations for years to come.
---
Learning & Instructional Systems
Following careers in higher education and association management, Dr. Lawler recently established an education and learning-organization consulting firm, Lawler & Associates Consulting. He has more than 25 years experience in planning, developing, implementing, and evaluating education, leadership, and professional development programs as a university administrator and faculty member, association executive, and consultant to companies and not for profit organizations. His accomplishments include:
| | |
| --- | --- |
| | Developing certification programs for front-line hospitality employees and volunteers, commercial-investment real estate specialists and real estate property appraisers. |
| | Developing national program standards and benchmarks for community-based, volunteer caregiving programs for the elderly. |
| | Facilitating strategic planning processes for more than 25 local, state, and national organizations. |
| | Establishing the body of knowledge for retirement annuity sales professionals for Traveler's Insurance Company, Inc. |
| | Developing data-gathering and information management systems to certify adherence to continuing certification requirements for the Joint Commission on Accreditation of Health Care Organizations. |
| | Serving as administrative liaison to professional associations, accrediting bodies, and regulatory agencies as a Dean at the University of Texas Health Science Center. |
| | Teaching educational psychology, evaluation, and platform-teaching skills in teacher preparation programs for health professionals. |
| | Performing applied research to operationally define clinical competence of respiratory therapists and developing evaluation measures keyed to the research and training programs for evaluators. |
| | Serving as chief staff liaison to state licensing and regulatory commission and the state's academic and research community with respect to education standards and licensure requirements for real estate salespersons. |
| | Redesigning a credentialing program for real estate professionals based on role delineations and practice research, curriculum development, and instructor training. |
| | Leading a national effort to create a new certification program for executives of state and local real estate associations. |
| | Teaching management and leadership courses in an executive MBA program. |
Lawler & Associates Consulting specializes in: a) strategic planning; b) facilitating focus group and expert panels; and c) leading the processes of designing and developing education and training programs that meet clear objectives. Lawler earned his doctorate in instructional systems at Florida State University and he is a Certified Association Executive – a designation conferred by the American Society of Association Executives.
A seasoned association executive, educator, and facilitator, Dr. Lawler combines a relaxed, insightful approach that provides Mickey Schaefer & Associates with a uniquely fresh perspective.
---
Convention & Tourism Consul
Patrick Tierney is a 45-year veteran of the tourism industry. His career in tourism began in 1960 as a room clerk for St. Louis' Chase Park Plaza Hotel where he quickly learned the value of tourism and customer service. Promoted to sales positions at the hotel and later at the St. Louis Convention & Visitors Bureau, Pat continued his career climb. His passion for the industry culminated in his being named as President of two major CVBs -- the Convention & Visitors Bureau of Greater Kansas City and the Metropolitan Tucson Convention & Visitors Bureau.
During his tenure as President of the two CVBs, growth was dramatic, resulting in increased tourism spending, hotel occupancy, and job creation. Under his direction, funding grew over 100% and the voluntary membership programs grew from 250 companies to nearly 1,000. Both CVBs won many national awards. Throughout his career, Mr. Tierney has also served on many local, regional, national and international organizations' boards of directors.
Since his retirement in 1999 from the Tucson CVB, he has been a partner in The Golfe, a 1,000-member association which promoted golf in the hospitality industry, until the firm was sold to a Washington D.C. company. Mr. Tierney was also a partner in Exhibitor Visibility Worldwide, a well-known industry convention publishing company specializing in the medical meetings market, which was sold in 2004 to a New York publishing firm.
An energetic and knowledgeable industry veteran, Pat brings a wealth of experience to Mickey Schaefer & Associates, along with an unwavering passion for the tourism industry.
---
Management Consultant
Christine's career in health care began as an admitting clerk at the Ohio State University Hospitals in Columbus, OH as she worked her way to a bachelor's degree from OSU. Later she was Assistant Director of Nursing Administration at the George Washington University Medical Center in Washington, DC. While in that position Christine earned a master's degree in health planning in 1980.
After earning the master's degree, Christine became Director of Professional and Government Affairs for the American Association for Clinical Chemistry, Inc. where she directed the association's membership, professional and government affairs divisions. For her outstanding service she was awarded The Presidential Citation in 1986. Later in 1986 Christine joined the Executive Offices of the American Association of University Women, Inc. and the AAUW Educational Foundation, Inc. in Washington, DC. Her responsibilities included coordination of seven department heads in implementation of association-wide procedures and programs and strategic and long-range planning for the 150,000 member association and foundation.
From 1988 to 1989, Christine was Executive Director of the National Association of Foreign-Trade Zones, a trade association with 300 member organizations, where she was responsible for budgeting and financial management, government relations, lobbying, and membership development.
In 1990 Christine formed Christine Whorton and Associates (CWA) to provide management consulting services to not-for-profit organizations and associations. CWA's clients have included the American Association for Clinical Chemistry, the American Diabetes Association, the American Association for University Women Educational Foundation, the La Reserve Community Association, and The Endocrine Society. In the past fifteen years CWA has provided these clients with professional services such as executive support to association committees, creating and operating an employment exchange and job placement services, developing fund raising and accounting procedures, marketing and organization management services.
Christine is an experienced association manager and through her firm provides consultation in finance and administration, personnel management, membership development and administration, government affairs, publications, meeting planning and education, marketing, public relations, and board and committee management.
With her diverse background in association management and her expertise in strategic planning, Christine is an outstanding contributor to the Mickey Schaefer & Associates team.
---
Consultant – Research/Analysis/Systems
Michael Letcher brings many years of experience to Mickey Schaefer & Associates from the information services, database, and analytical industries.
After completing his accounting and computer education, he combined his credentials as a Certified Public Accountant (CPA) and Certified Information Systems Analyst (CISA) and entered the glamorous world of data process auditing. In search of opportunities to "do the work," instead of critique it, he ended up at Cerner Corporation, a major healthcare information systems company based in Kansas City. While at Cerner he helped build their first information service, which clients used to compare their hospital's financial and clinical performance to their peers. Mike quickly earned a position as Enterprise Managing Director of HealthFacts, the information service subsidiary of Cerner's at the time.
From there, Mike pursued the opportunity to apply his skills and get in on the ground floor of a high-tech startup in the data warehousing, data mining, and analytical software space, called Digital Archaeology. He managed projects to implement the patented technology, creating analytical solutions for many different industries including the areas of finance, database marketing, publication management, media/advertising, and e-commerce. After the high-flying tech days had peaked and an acquiring company had closed its doors, Mike focused his efforts on a major turn-around at a local research company as Vice President of Technology and Innovation before starting his own consulting company, Sense of Life Solutions, Inc.
His experience allows him to offer a wide variety of services, including systems analysis, process review and analysis, database development and management, market research, and systems procurement or conversion analysis.
Mike's technological expertise, combined with his knowledge of research and his passion for quality, make him an integral part of the Mickey Schaefer & Associates team.
---
Tourism Consultant/Account Manager
Kimberly discovered her love of tourism in 1979 working summer jobs in guest relations at the YMCA of the Rockies in Colorado. While attending the University of Denver, she stayed on the front-line, working at hotels and restaurants and becoming a docent at one of Denver's historic mansions. After college, she spent the next 10 years in Real Estate sales and title escrow, until a part-time job with a meeting planner led to her become a Certified Travel and Tour Director, prompting a move to Hawaii in 1994.
In Hawaii, Kimberly found a job as a tour guide with Pacific Rim Tours and was quickly promoted to Director of Conventions and Tours. While there, she wrote the company's operations and training manuals, managed conventions and meetings, guided tours of the Big Island and planned international tours to Fiji and Samoa. She was offered a position as an Account Manager with the second largest Destination Management company in Hawaii, Panache Destination Management. At Panache, Kimberly managed over 30 meetings and incentive programs annually throughout the state and produced a comprehensive training program for Account Managers and Travel Directors. Following 9/11, she started ExcelEvent, a meeting and event planning company and eventually moved back to the Mainland where she was offered an Operations Manager position with USA Hosts in Las Vegas, NV. There she managed over 80 Travel Directors and coordinated meetings and conventions for 10 to 10,000 attendees.
Her husband's job moved them to Tucson in 2004 and Kimberly became Director of Convention Services for the Metropolitan Tucson Convention & Visitors Bureau. While at the MTCVB, she revamped the services department's website, procedures and merchandise to be more user-friendly for meeting planners. She also served as a facilitator for the Tucson Ambassadors Program, earning her Certified Tourism Ambassador (CTA) designation in May 2007. In late 2007, Kimberly left the MTCVB to start her own company, Destination Elements LLC, and to pursue her passion for the tourism industry.
Kimberly's marketing savvy and natural writing ability, coupled with her experience and knowledge of the travel and tourism industry makes her an integral part of the MSA team.
---
Special Projects/Web Consultant
Becky's love of the outdoors and passion for travel led her to summer positions in Yellowstone, Lake Tahoe and Mt. Rushmore. After graduating from college in 1988 with a degree in Economics, she moved to Phoenix to begin her career in the hotel and resort industry. She held positions in accounting, front office and human resources at resorts in Phoenix and Scottsdale. After conducting hundreds of interviews as Employment Manager for Wyndham Paradise Valley Resort in Scottsdale, she had the desire to train job seekers on successful job searching techniques. She left the industry for several years to work as the Career Development Coordinator for a private business college.
She had the opportunity to return to the tourism industry in 2001, when she was offered the Business Manager position for the Arizona Hotel & Lodging Association. There, she enjoyed managing the association's finances, handling member requests, maintaining the association website and coordinating annual conference registration. In 2007, she became the Program Manager for the Valley Tourism Ambassadors Program. She oversaw the development and launch of the Greater Phoenix CTA Program, which included the involvement of seven local CVBs. In 2008, she formed her own company, Barndt Enterprises, to have the flexibility to continue her career in tourism and "manage" her family at the same time.

Becky's customer service and project management skills, as well as her knowledge of the tourism industry, make her a valuable member of the MSA team.
---
Catherine Morrissey, RN, BSW, MNH, CTA
Consultant - virtuallyEverything/Research & Analysis
After working in healthcare for 15 years as a nurse/social worker in various settings, Catherine discovered the convention world, and as they say, the rest is history. She began work in 1989 for a fledgling convention publication enterprise called Atwood Convention Publishing, which grew in a few short years to be the premiere publisher in this demanding industry.
Catherine began as a receptionist and then moved on to become the assistant to the Vice President of Sales and Marketing. Finding a niche in customer service and trouble-shooting within the company, she was promoted to Special Projects Coordinator, where she handled specialty accounts in need of very personalized service. As the company doubled in size, she was tapped to be the executive assistant to Wayne Atwood/President and his wife Linette Atwood/CEO. She worked in this capacity until Wayne's death in 1995. Atwood Convention Publishing was then sold and Catherine ventured out as a freelancer specializing in virtual support to companies.
Her company, virtuallyEverything, provides research and analysis services and all manner of administrative support to executives. She works in this capacity for MSA, specializing in Customer Advisory Board coordination & planning

,

Special Projects, and as Client Development Diva for the Certified Tourism Ambassador certification program. Catherine's intelligence and collegial nature adds refreshing warmth and professionalism to the MSA Team.